Lovers' Box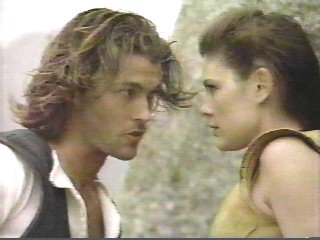 Welcome to the New Lovers' Box, a place for Sinbad and Bryn fans. All you will find here is from Season 2. If you think that Sinbad and Bryn make a cute and sweet couple, you are at the right place. Take a look around and enjoy your visit. Be sure to come back soon to see new changes to the page, and don't forget to tell all your friends about this site. And before you leave, please sign my guestbook, or send me a little email. I'm that kind of person who love feedbacks. So, don't be shy, I don't bite!
It would be nice if you could report any broken links or pics to me as soon as possible. I don't always have the time to check it, and I know broken links can be frustrating.


Thank you everyone for the 5000 hits!! Keep coming back!


You want to talk about Sinbad and Bryn, read fics and made new friends, you have to join the SinbadBryn list so! Lots of fun is waiting for you. All you have to do is to click on the link below and register with egroups, if you're not. And it's free!


News and UpdateSee what's new on the page
(On October 8)


Voting BoothVote for you fave second season episode


Author PollVote for your Favorite Author of the Lovers' Box


SurveyTell me your comments about my site


FanFiction Archive Read the stories


Submissions GuidelinesVery important


Picture GalleryView some cute pic of the couple and more

Episode QuotesBest quotes for the couple


Fanfic QuotesGreat quotes from Fics!


S/B SongsSongs that can remind you of Sinbad and Bryn

About the WebMistressAll about me


The S/B listInfo on the list


LinksOther Season 2 sites


AwardsThe Awards I won


CreditsDisclaimer, Credits and Thanks


WebringsWebrings of this site


Email MeSend me your comments, questions or suggestions

Before leaving, please sign my guestbook!


came to my new site since August 8 1999.

I'd like to have your opinion on my site. The backgrounds, pics, graphics, content, designs and stuff like that. Please be honest. It's really important for me. What I'm asking you is if you don't like something about my site, email me and tell me what is it and I'll see what I can do. But no flame.